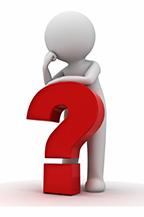 Registration forms:  During this time of limiting visitors to the school, registration forms are available on our website, located here. You can fill it out and submit it via email right back to us.
Proof of Address:  Regina Public Schools has a Neighbourhood of Family Schools policy to ensure balance in our schools. Please attach a photo or scan showing your current name and address and send with the registration form.  The name on the Proof of Address must also be a parent/guardian listed as a Contact on the registration form. (Proof of Address can be a utility bill, cell phone bill, or lease agreement.  Driver's license and SGI vehicle registrations are not accepted.)
Appointments:  If you would like to meet with the Vice Principal regarding registration, this can only be done by appointment.  Click here to request an appointment, or call 306-523-3350.
Questions and Concerns:  Many questions can also be answer via email, click here to submit your questions and/or concerns you may have.
Updates:  Please continue to check our website for further updates as we received them, and stay safe!