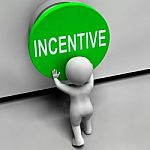 Incentive Policy – taken from the Student Handbook
To qualify:
Nine (9) or fewer absences in an individual course (illness, excused or appointment)

Three (3) or fewer lates in an individual course (a late is defined as any time a student is not present in their scheduled class before the bell rings signifying the beginning of class)

NO unexcused absences

All assignments completed in a satisfactory manner (no zeros) with a maximum of three (3) late assignments over the entire semester

A minimum of 50% in an individual course one week from the end of classes.
Students do have the option to write the final exam.  If they choose NOT to write the exam, the parent/guardian must call in to excuse the student.  Teachers are not responsible for updated attendance.
For more details regarding the Incentive Policy, click here .